Easy to Use
Bookmark any Places
Within seconds you can bookmark a place, store it in your personal poi database. No other can see this place if you dont share it. It is completely secure. Enrich your places of any kind a notice, pictures, ranking, category,…
GPS Position
Use the GPS of your device or of a taken picture. Point on a place on the map, and we recognize the coordinates. It is all around the GPS position.
Individual POI of You
Any location can be saved. Everywhere in the world. We enrich it with existing information of the internet.
Mark, save and share
Mark a place you've been or a place you want to visit. Save it with a few clicks and share it with a friend if you like.
List, Map, Satellite, Navigation
Perfect overview of your places. Find any place on the map or search in a list by categories, #tags, personal notes, locations, name, …
Your Personal Database of POIs
Store all the information you need in one place. Your phone remembers every place you've been and guides you there again.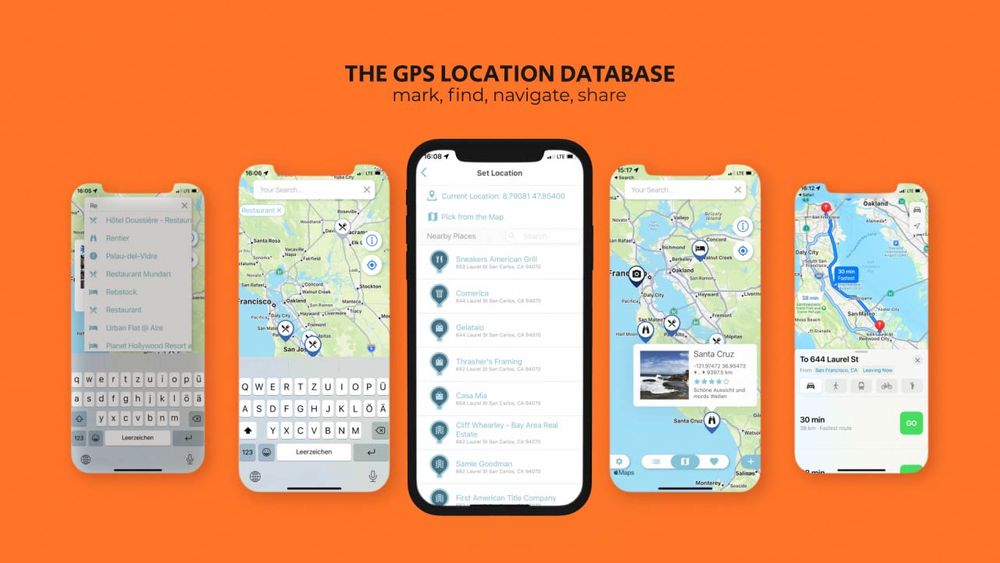 Pricing
Try it for FREE – or use the PRO version with aditional features.
FREE
---
$ 0.00
Your database of places for free
---
all details about the place
own categories and #tags
Ranking, notes and own pictures
Contact details (phone, address, web,…)
Timestamp – Actuality of the information
PRO
---
$ 1.99
Upgrade to PRO – on-time fee
---
same as free – plus
Satellite View on integrated map
Direct navigation + UBER / Lyft Integration
Addition search functionality
Expert mode + import/export via KML/GPX
get in touch
we'd love to hear about your experiences and ideas. Tell us about your main usage of POI Map
Headquarter in Germany
we are located in Germany and USA
Contact info
IIC Innovative International Consulting GmbH & Co. KG
Industriestraße 8, 78234 Engen, Germany